The Toranomon area is lined with offices. At lunchtime, this area is filled with businessmen and office workers. It is hard to decide where to eat. We have compiled a ranking of the best lunches in the Toranomon area. Not only for those who work in the area but also for those who stop by Toranomon and would like to try a different place.
Tsukanto
No. 1 on our list of the top 10 recommended lunches in Toranomon is the unique and new tonkatsu specialty restaurant TSUKANTO. Located about a 5-minute walk from the station, this restaurant was established by the owner of "TIRPSE," which was awarded a star in a certain gourmet guidebook in the fastest time in the world.
Recommended on the lunch menu is the Hire Katsudon set meal. It is a crispy pork cutlet bowl made with a new method of topping rice with egg instead of pork cutlet! Enjoy a luxurious lunchtime with an exquisite cutlet that is rare on the inside, cooked slowly at a low temperature on the pork before frying.
Tsukanto Toranomon Yokocho
3F Toranomon Hills Business Tower, 1-17-1 Toranomon, Minato-ku, Tokyo
Good Morning Cafe & Grill
In second place is Good Morning Cafe & Grill. Located directly across from Toranomon Hills, this stylish cafe is a popular gourmet spot that offers great deals in the mornings and brunch on weekends and holidays. The stylish and casual atmosphere with an open kitchen is ideal for a lunch date.
The signature item on the menu is the Good Morning Burger, which can also be taken home. Enjoy the juicy 100% beef patties to the fullest. For lunch, they also offer a variety of other dishes, including a collagen-rich curry for the ladies and a fresh vegetable salad bowl. Don't miss the seasonal specials!
GOOD MORNING CAFE & GRILL Toranomon
2-16-6 Nishi-Shinbashi, Minato-ku, Tokyo
Meidai Toranomon Osakaya Sunaja Head Office
No. 3 is Osakaya Sunaba, a long-established gourmet spot representing the Toranomon area. This soba restaurant was established in 1872, and its old-fashioned exterior building is also registered as a Tangible Cultural Property. The tables and tatami room seats are spacious, and the pure Japanese-style interior is reminiscent of the good old days.
The soba menu is very extensive, both cold and hot. The store's special buckwheat noodles have a superb slippery texture, and the "morisoba" is recommended for enjoying the original aroma and taste of buckwheat noodles. The restaurant also offers other hearty soba dishes such as Nishin-soba and Nanban-soba.
Meidai Toranomon Osakaya Sunaba Head Office
1-10-6 Toranomon, Minato-ku, Tokyo

Toriyoshi
No. 4 is Toriyoshi, a famous yakitori restaurant. Located in the government office district of Toranomon, the aroma of the savory grilled sauce is appetizing even outside. The "yakitori donburi" is very popular at this restaurant, which is available at a reasonable price during lunch hours.

The "Yakitori Donburi" consists of rice topped with a layer of chicken minced meat and a satisfying amount of yakitori toppings, including large thighs, tsukune, liver, and chicken wings that are slowly grilled over a charcoal fire until charred. The simple seasoning of the soboro and its gentle flavor will also make you addicted to the dish.
Tori Yoshi
1-1-11 Toranomon, Minato-ku, Tokyo
The TAVERN
No. 5 is this restaurant called "The TAVERN. Located on the 51st floor of Toranomon Hills, the restaurant's windows offer the best view of Tokyo. Although Toranomon has the image of a busy office district, this restaurant offers a more elegant lunch experience.

For lunch, we recommend the "Lunch Box," which is available as a course meal or as a slightly more economical option. There is also a wide variety of creative dishes with innovative twists on classic classics that will make your meal even more enjoyable. The afternoon tea set, available a little later in the day for lunch, is also popular.
ANDAZ TAVERN
51F Toranomon Hills Andaz Tokyo, 1-23-4 Toranomon, Minato-ku, Tokyo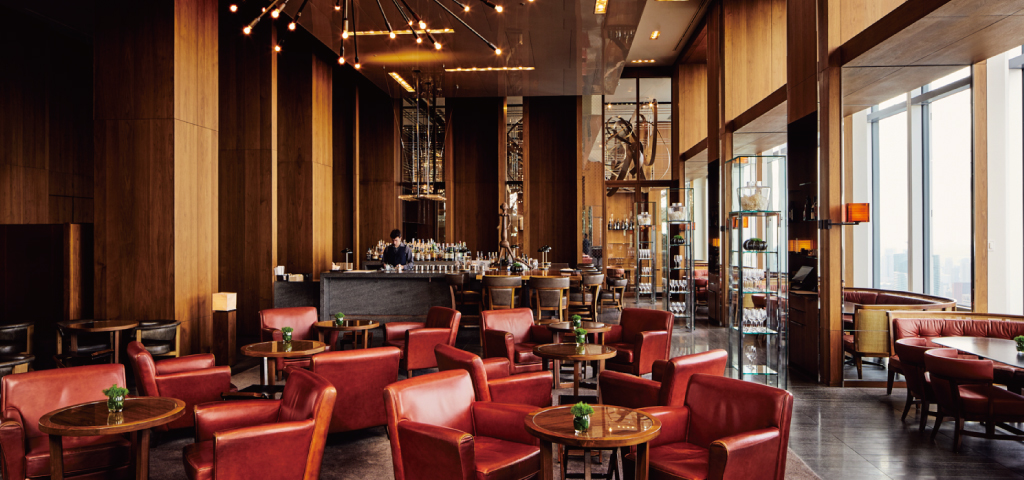 Chinese Cuisine Iwaen
No. 6 is the Chinese restaurant "Chinese Cuisine Iwaen" in the Tokyo Club Building. A large restaurant with various types of seating, it is also equipped with private rooms suitable for business entertainment and business meetings. Of course, this restaurant can also be used by one person or a small group, and the interior is decorated in a classical Chinese style.

It is nice to know that the restaurant offers a course menu for lunchtime entertainment as well as standard menu items such as dan dan men (noodles). There are also dim sums made by skilled dim sum masters and soups that incorporate Chinese herbal ingredients. It is a popular restaurant with a long line at lunchtime, so it is best to visit with plenty of time to spare.
Chinese Cuisine Iwaen Kasumigaseki
3F Tokyo Club Building, 3-2-6 Kasumigaseki, Chiyoda-ku, Tokyo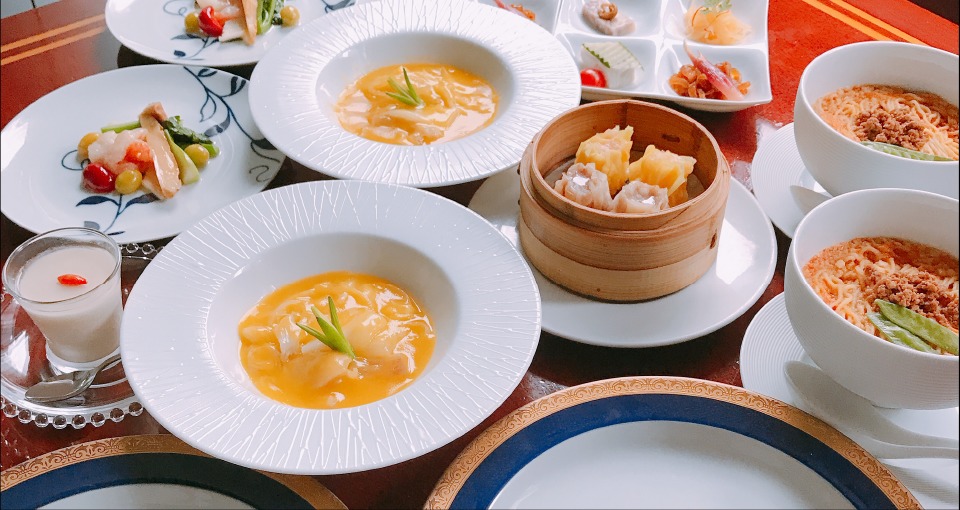 Ku-no-Mu-no-Kashi
In seventh place is Ku-no-Mu-no-Kashi, a 7-minute walk from Toranomon Station. This ryotei restaurant is rumored to offer sophisticated cuisine prepared by the proprietress. Although the restaurant looks like a high-class kappo restaurant, you can enjoy authentic Japanese cuisine at reasonable prices during lunchtime.

We recommend the "natural southern bluefin tuna rice bowl. The special yuzu soy sauce is said to be the perfect combination with the tuna! The homemade asazuke pickles and baked tofu stew are served as a small bowl of cooked food. Another popular menu item is the Kaisen Carbonara Rice. Please note that the restaurant is currently only open for lunch.
Ku-no-Mu-no-Kashi
2-21-6 Nishi-Shinbashi, Minato-ku, Tokyo
SPAGHETTERIA Hungry Tiger
Coming in at No. 8 is SPAGHETTERIA Hungry Tiger, a popular Italian restaurant in Toranomon. This restaurant is popular for its spaghetti, and a long line is inevitable at lunchtime. With a wide variety of appetizers, meat dishes, and alcoholic beverages, it is ideal not only for everyday use but also for lunchtime dates and girls' parties.
The restaurant offers a wide variety of original spaghetti, of which "Daniel" is the best. This original carbonara with ham, bacon, and eggs has a rich flavor that will spread in your mouth. We also recommend the "Panna," which is an excellent combination of minced veal and cream sauce, and the "Cabrese," which contains white fish.
SPAGHETTERIA Hungry Tiger
1-11-12 Toranomon, Minato-ku, Tokyo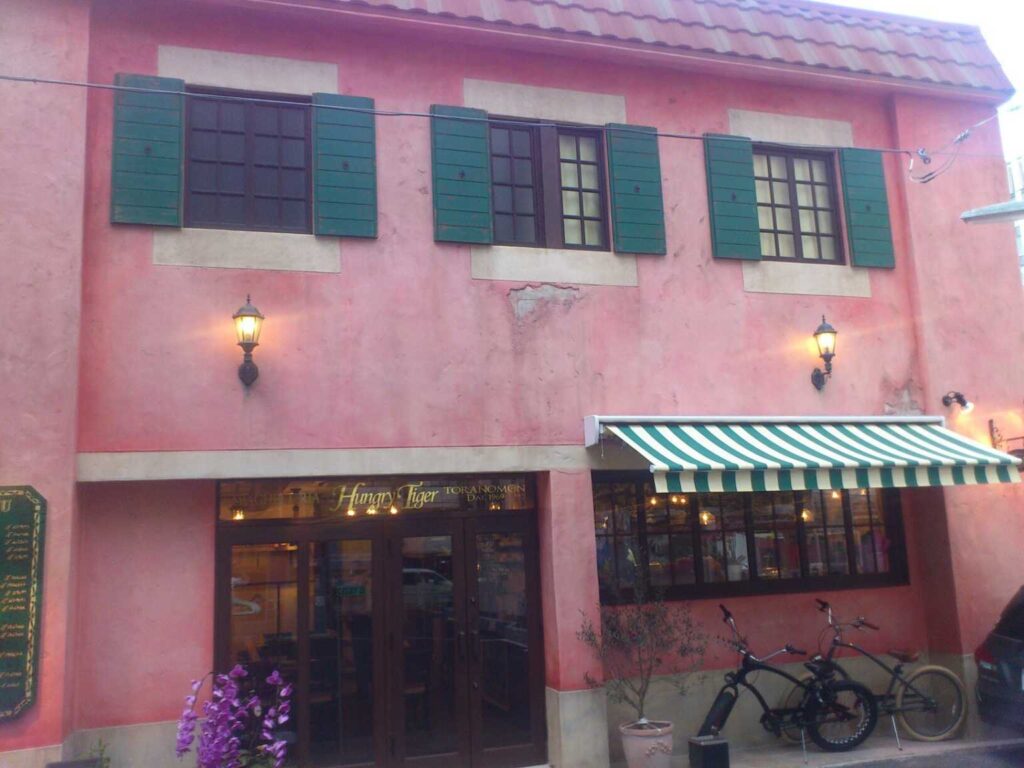 Carne Bar Katete
No. 9 is the very popular meat bar Carne Bar Katete. This popular restaurant has a stylish interior reminiscent of an underground hideaway. The restaurant boasts premium quality aged Japanese black beef and a wide selection of high-quality wines. If you want to eat meat at a reasonable price, lunchtime is the best time to go.

If you want to enjoy the true taste of meat, try the Beef Harami Steak. You can choose from two sauces: a special wasabi soy sauce with red wine flavor or a rich onion sauce. The menu also features a wide variety of dishes using "Yume no Daichi" pork from Hokkaido, and the stewed hamburger steak and special raw hamburger steak are not to be missed.
CarneBarKatete
B1F Iwao Bldg. 1-16-2 Toranomon, Minato-ku, Tokyo
Délirium Café Tokyo
Last but not least, at No. 10 on our list is Délirium Café Tokyo, a beer hall restaurant located in the Tokyo Club Building. They are a popular gourmet spot that imports a wide variety of Belgian beers from Belgium!

Popular lunchtime dishes include "Aged Sangen Pork Roast Pork" and "Beer Store Young Chicken Thigh Fritters. You will be able to fully enjoy the delicious taste of meat and satisfy both your stomach and your mind. Beer Store Special! Don't miss the original menu items only available here, such as the Beef Curry. It is cost-effective and ideal for everyday eating.
Delirium Cafe Tokyo
Tokyo Club Bldg. 1F, 3-2-6 Kasumigaseki, Chiyoda-ku, Tokyo