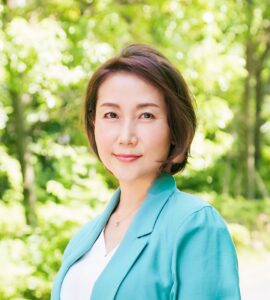 Thank you for visiting the Toranomon Language website. Our philosophy is to make learning languages fun, and I would like to tell you a little about my journey and how that philosophy came about.

I used to live in the United States for middle and high school. It was my first experience living in an English-speaking country, and as one would expect, many difficulties awaited me there. Mostly due to culture and language. However, I overcame these obstacles one by one by having fun learning the language through games, books, and friends. From this experience in the U.S., I learned firsthand that learning English in a fun way, rather than just studying at a desk, makes a tremendous difference in both the speed and quality of learning.
At the time, I did not immediately consider a career as a language teacher. After studying law, I worked for several highly regarded companies in Japan and the US, including Rakuten, where I learned a great deal about business practices and marketing. It wasn't until I had children of my own that I became interested in teaching.
With my own children, and with volunteer and community projects, I would read books to them, and I loved seeing their eyes light up with curiosity. They were having so much fun. Later, I started teaching English at a local cram school and also Japanese. This gave me more opportunities to interact with adult students and their connections. My reputation and clientele grew, my students and I began to enjoy ourselves, and I began to want to have my own classroom.
Then "I" became "we," found like-minded friends, and launched F2L (the predecessor of Toranomon Language), an online Japanese language platform for learning Japan's unique language, culture, and lifestyle, in order to spread "fun" language learning.
And now, as a brand with business users in mind, we have changed its name to "Toranomon Language" and we are committed to meeting your needs and showing you that languages can be fun and practical.
About Toranomon language school
Toranomon Language School is a Toranomon-based school offering both Japanese and English language education.
Originally called F2L (Fun to Learn) Academy, the school provided Japanese language education to embassies, foreign companies and individuals. In June 2022, the school changed its name to Toranomon Language School and began teaching Business English in earnest.
A major pillar of our vision is to help foster an international community in various parts of Japan. We teach people how to communicate, using English and Japanese, to overcome cultural backgrounds and connect. By working with two languages, we hope to build a solid community with people from different backgrounds so that everyone can travel to Japan and the world without feeling alone.
Finally, at Toranomon Language, we have a team of friendly and highly qualified teachers, and our unique teacher training and skill development program ensures that our lessons are of the highest quality. We look forward to welcoming you to our school!
Toranomon Language School Co., Ltd.
Language education
We offer Japanese and English language lessons for businessmen in Japan and their families to acquire true communication skills.

We provide original supplementary materials and activities that are close to the students with a new teaching method, which is interesting, understandable, useful, and possible!

For instructors, we provide the framework and training necessary for supplementary teaching materials. 

We provide language training programs and activities to companies to which expatriates belong, with the aim of improving the work-life balance and retention of employees.
〒105-6390
Toranomon Hills Business Tower, 15th floor, 1 Chome-17-1 Toranomon, Minato City, Tokyo