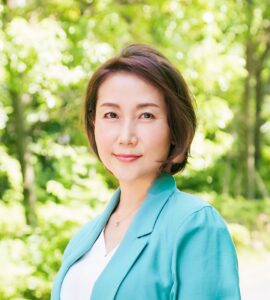 Our philosophy here at Toranomon Language School is to make learning languages fun! It all started with our CEO, Ryoko Marumo. As a child, she loved learning at the get-togethers her grandparents hosted with a variety of guests at their salon, including professors, writers, and artists. They gathered to eat together, learn from one another, and talk from morning to night about diverse topics.
She later moved to the US in middle school, which was her first time living in an English-speaking country. However, with help from her mother, an English Literature professor, and local school, she found learning English a breeze. "Being able to learn the language by playing sports and having fun with my school friends, while also receiving structural teaching at home and school, made learning English very easy and enjoyable for me," says Marumo.
From her upbringing and experiences in the US, Marumo learned firsthand that learning English in a fun way, rather than just studying at a desk, makes a tremendous difference in both the speed and quality of learning. However, when she returned to her home country, she realized that in Japan, learning a foreign language is grammar focused and done almost entirely through books. Even after decades, people struggle to speak English. This way of teaching simply does not work.
According to Marumo, she applies the same logic of how she learned English to teach expats learning Japanese, which is based on second language acquisition + application and motivation-based learning. Along with ample amounts of practice, foreigners learn much better through fun, practical, and situation-based lessons with grammar explanations in their mother tongue.
Thus, Toranomon Language School was born with the goal of providing practical and enjoyable learning experiences from day one. We value purposeful and goal-oriented activities and consider each of our student's specific language-learning needs. Whether they want to understand what they're buying in the supermarket, create a product presentation in Japanese for work, pass the JLPT, or pick up a second language for fun, TLS works tirelessly to help students achieve their goals.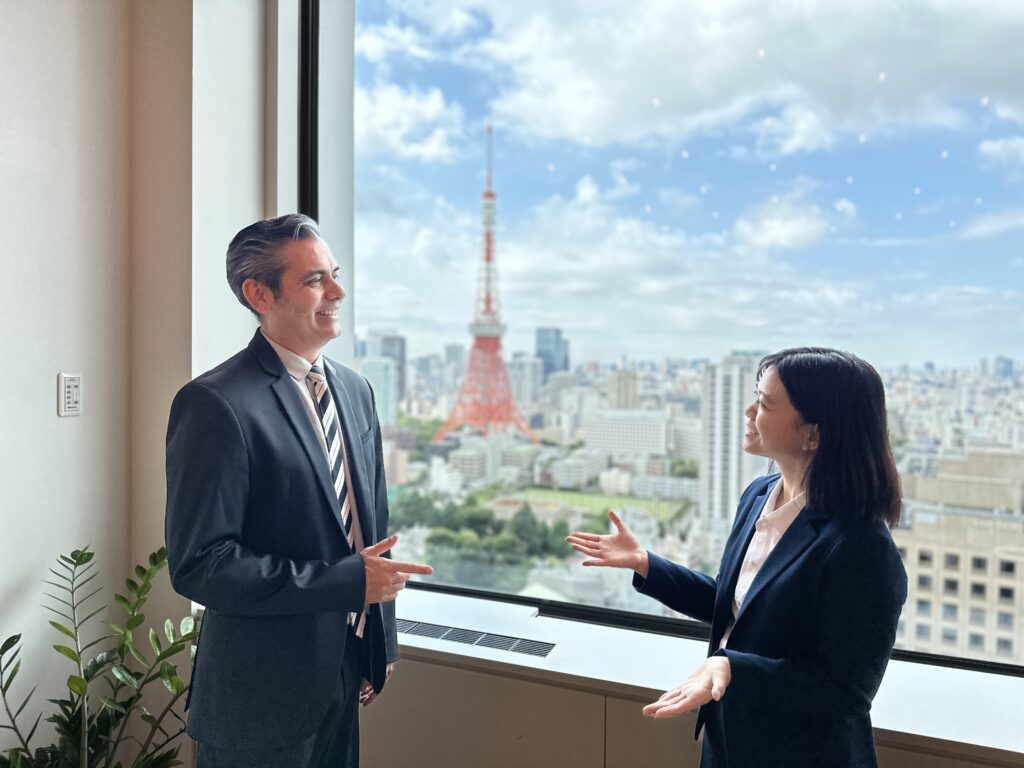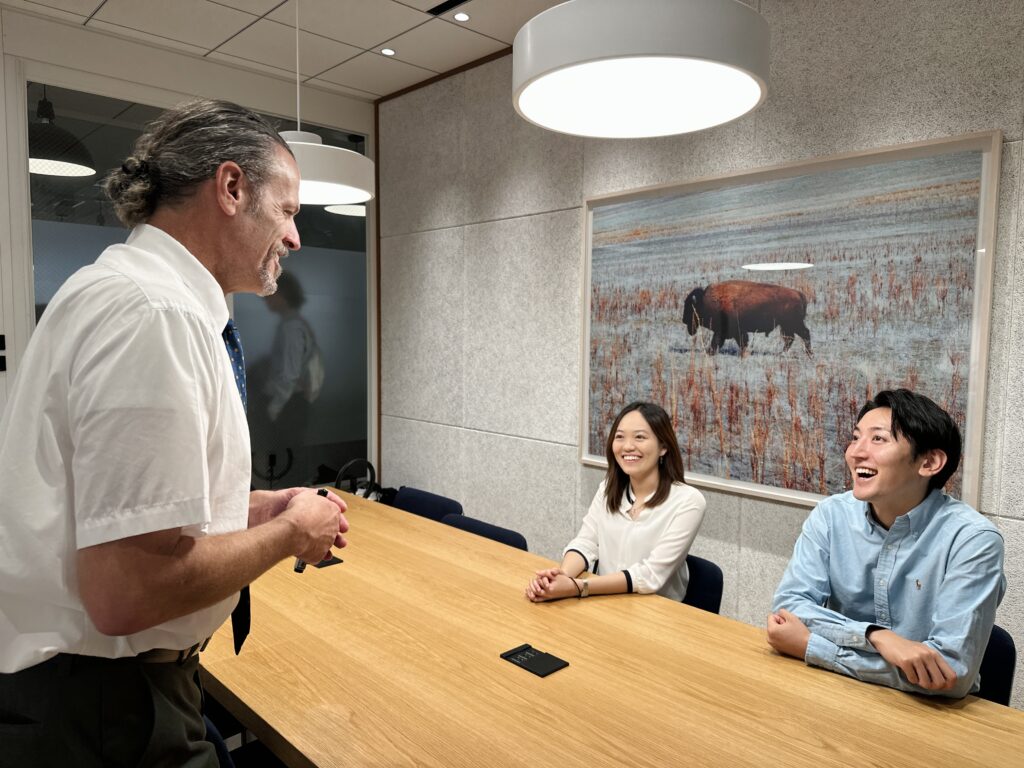 About Toranomon language school
Toranomon Language School is a Minato-based school offering both Japanese and English lessons. We provide Japanese language education to embassies, foreign companies, and individuals using the "TLS Method", which is student focused and goal oriented. A major pillar of our vision is to help foster an international community in various parts of Japan. We teach people how to communicate using English and Japanese in order to overcome cultural backgrounds and connect. By working with two languages, we hope to build a solid community with people from different backgrounds so that everyone can travel to Japan and throughout the world without feeling alone.
What sets us apart from other schools is our community. We regularly hold bilingual networking events and skill workshops, where participants can improve their business language skills and meet valuable new connections, perhaps even leading to a new job in Japan. For our general students, there are also fun events such as cooking classes and calligraphy workshops. We also offer "Walk and Learn" events, where we practice language skills outside of the classroom (e.g. at a restaurant, supermarket, or sightseeing destination).
Some of our past students have gone on to present at world famous expos and enter prestigious educational institutions in their second language. Other students have quickly adjusted to life in Japan after partaking in our Japanese language crash course for beginners. At TLS, we also pride ourselves on our team of friendly and highly qualified teachers. They have extensive business experience and have worked on many educational projects such as authoring JLPT study textbooks. We look forward to welcoming you to our school!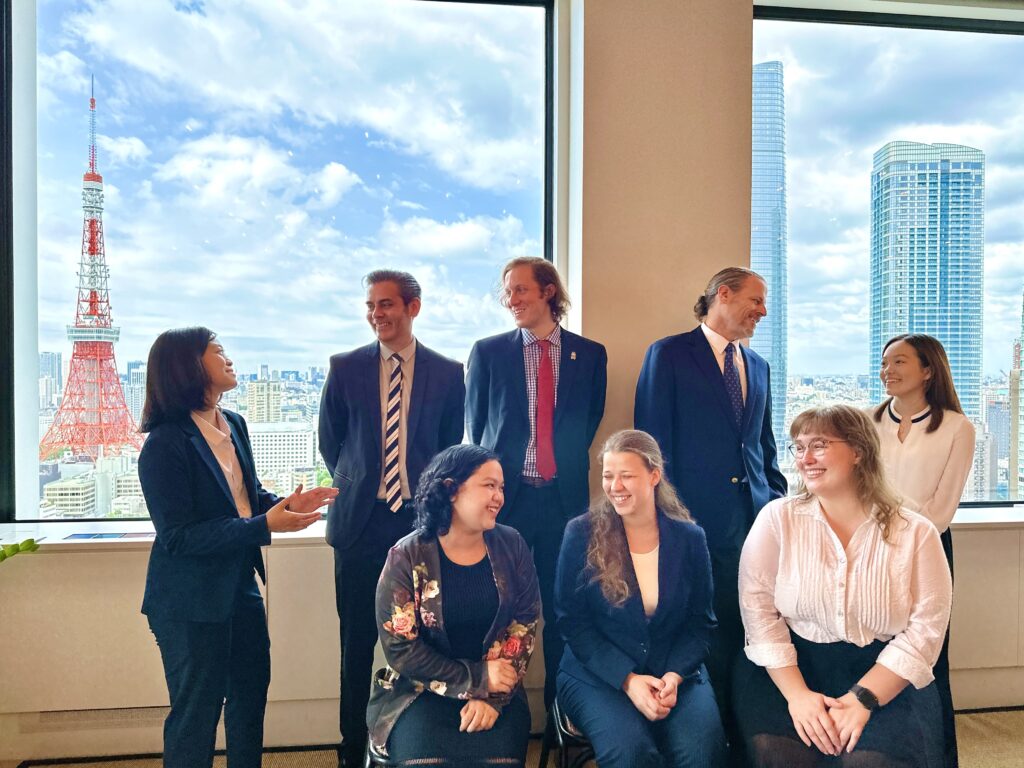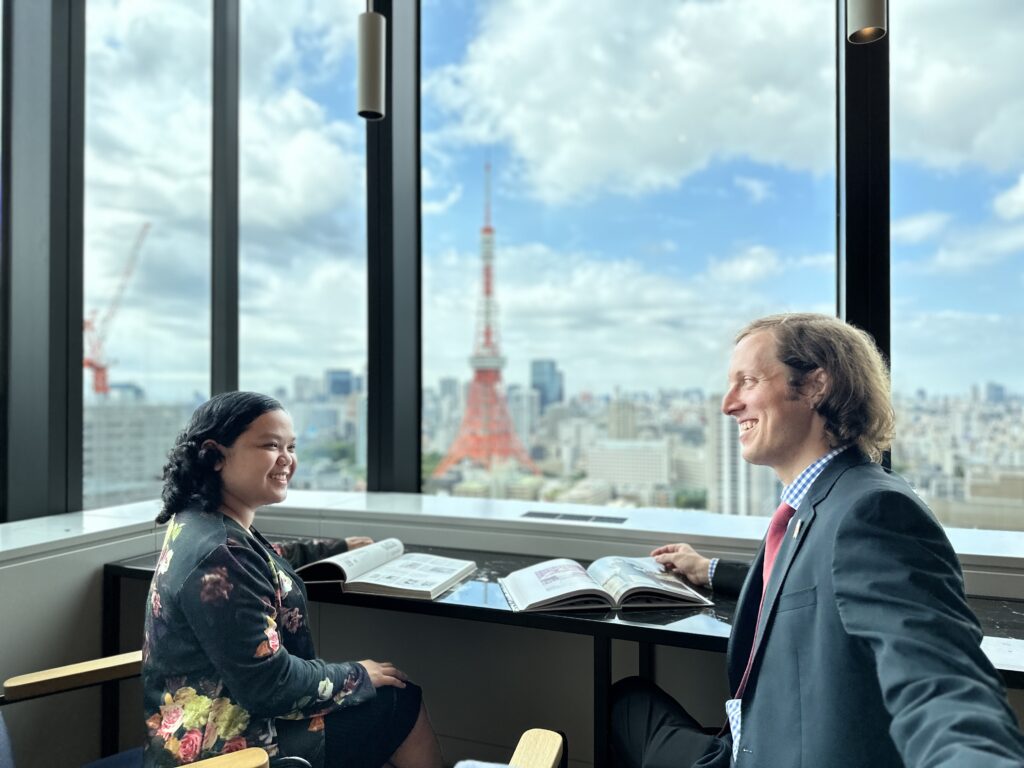 Toranomon Language School Co., Ltd.
Language education
Japanese and English language lessons for expats in Japan to acquire true communication skills.

Original supplementary materials and activities that are tailored to each student, making language-learning interesting, understandable, useful, and applicable!

Professional instructors equipped with the framework and training necessary to properly administer our supplementary teaching materials. 

Choose from online Japanese lessons and in-person Japanese classes, either at our school or directly at the office of our clients.
We supply language training programs and activities to companies with expatriates in order to improve work-life balance and retention of employees.
〒105-0001
WeWork KDX Toranomon
10th floor, 1 Chome-10-5 Toranomon, Minato City, Tokyo