PRIVATE COURSES
(Business/Adult/College-University Student)
F2F/Hybrid/Online
Our Intensive English Course offers fast-paced, 40-minute lessons for school-based language learning. Designed to accelerate English proficiency, the course focuses on speaking, listening, reading, and writing skills through interactive activities. With experienced instructors and small class sizes, students receive personalized attention and rapid progress. Gain confidence and fluency in English in a short time.
From 7,900JPY per lesson!
Our Customized Flexi Course offers 50-minute lessons that are tailored to your specific needs in English. Learn flexibly from anywhere and focus on your personalized language goals. Achieve proficiency and improve your English skills with our customized approach.
From 9,900JPY per lesson!
In our Mentorship Plus Course, you'll receive personalized guidance tailored to your specific learning needs, whether it's for work or personal growth. With a dedicated mentor, you'll receive expert support to improve your English skills. This consultation and mentor-oriented approach ensures that your English proficiency will greatly enhance.
Mentorship for: presentations for EXPO, meetings, interviews, applications for schools, etc.
From 12,100JPY per lesson!
Speech Class (Online Only)
Enhance your speaking skills with our online speech class, offering flexibility, affordability, and convenience. Learn pronunciation techniques, engage in daily English conversations, and more, all from the comfort of your own home, in this comprehensive and accessible course.
From as low as
5,500JPY per lesson!
GROUP COURSES
(Business/Adult/College-University Student)
F2F/Hybrid/Online
Business Upskilling Group Course
Join our dynamic group class for business English skills and gain practical expertise in areas such as presentations, body language, and more. Learn in a collaborative environment, where you can apply business English skills to real-world scenarios and boost your professional communication abilities.
F2F/Hybrid/Online
Business Driven
Free consultation
Intermediate to Advanced
Access for Workshops & Networking
From as low as 5,900JPY per student!
Global English Group Course
Immerse yourself in the world of global English with our group class, where you can stay up-to-date with news and trends while engaging in lively discussions and exchange ideas with peers. Learn about the nuances of English in a global context, expand your language skills, and foster meaningful connections in this enriching and collaborative learning environment.
 F2F/Hybrid/Online
Conversational
Free consultation
Beginner to Advanced
Access for Workshops & Networking
From as low as 5,900JPY per student!
KIDS PROGRAM
(K-6 and Young Learners)
F2F/Hybrid
Private Reading Club & Young Learner's Course
Welcome to our reading club, the perfect gateway for young learners to embark on their English language journey. Through engaging and timeless books, children will develop phonetic skills, expressiveness, and flexibility, while fostering a love for reading in a nurturing and supportive environment.
Join our intensive bootcamp to rapidly gain vocabulary and develop dynamic speaking skills through engaging presentations. This short-term, results-oriented program is designed to accelerate your child's language learning journey, providing them with the tools and techniques to enhance their vocabulary and confidently speak in any social setting.

Kids and Young Learners' Course
This fun and interactive English course is designed for young learners. It aims to make English learning an exciting adventure by focusing on vocabulary building, playful speaking exercises, simple grammar lessons, engaging reading comprehension, active listening, and creative writing activities.
Kids will be assessed through quizzes, tests, short essays, and classroom activities, all tailored to their age and understanding. Parents will receive feedback on their child's progress to ensure that learning continues at home.
First steps to finding the right course for you
We will provide you with a free consultation to discuss your needs, determine your language level, and recommend the best course for you
LIKE-MINDED PEOPLE
TAILORED EXPERIENCES
Our philosophy is to make language fun to learn, and motivate our students in every step of their language learning journey.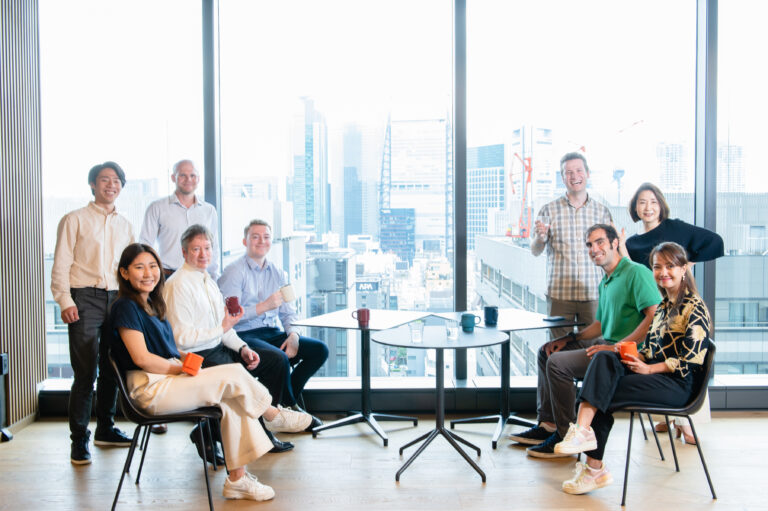 " TOEIC対策としてカリフォルニア出身の先生のパーソナルレッスンを15時間ほど受けました。もともと受講前から英検は準1級程度、TOEICのリーディングとリスニングも845点ほどでした。リーディングとリスニングは個人でも学習しやすい反面、スピーキングとライティングは、ネイティブによるチェックが必要不可欠で、受講することにしました。実際に取り組んでみると、特にスピーキングは最初は癖や間違いだらけで苦労しました。先生は、丁寧に繰り返し指摘してくれることで、最終的に簡潔に間違いの少ない回答を得ることができ、高得点につながりました。どちらも英文構造の典型的なシステムに当てはめて対応するので、どんなトピックが出題されても対応できるようになると思います。またCICの教室の環境も素晴らしいです。日本人の英語の先生と違って講義の最中も全て英語で、人柄を含めて大変良い先生で、おすすめです。 " 
Ryudo, JAXA
"ToranomonLS's lesson was very fruitful for me. I took the class for five months. In preparation for every class, I watched a short video related to daily news and then discussed the topic. The lesson enhanced my listening and responding skills drastically. By the improvements, I got two awards in an international conference. Additionally, I was able to do my research in the U.S as a postdoc."
Yusuke, University of Tokyo, Stanford University
"It was helpful for me especially for the training that was tightly lined my agenda at the timing (ex. Table discussion facilitation). Also, teacher's suggestion for the biz contents (ex. Tech Crunch) was also helpful."
Hideki, Accenture