HIRAGANA | KATAKANA | KANJI

ABOUT
HIRAGANA
KATAKANA
KANJI
WORKSHOP
Make life in Japan easier by mastering the basics of each alphabet.
In this workshop we will show you the basics of hiragana, katakana, and kanji in three two-hour sessions.
If there is one writing system in particular you're struggling with, just take one session, otherwise, have a go at all three!
Our workshop focuses on reading and vocabulary, with the goal of not just reading but understanding the meaning of the Japanese characters. 
What you CAN take away from this course
Quickly gain a wide range of vocabulary, so you'll be able to understand signs and menus while out and about.
Learn how to self-study and how to continue learning Japanese characters after the workshop.
* You can join one or more workshops
Increase your vocabulary for daily life through hiragana reading practice
Never forget the characters by learning with mnemonics (visualisation)
Essential for all beginner Japanese students
Increase your vocabulary while learning the structure and uses of katakana
Increase your vocabulary for daily life through katakana reading practice.
Learn the differences between hiragana and katakana, and how to learn both in tandem
3. Introduction to Kanji (2 hrs.)
Learn why we need kanji
Learn about the origins of kanji
Learn basic kanji you might encounter in daily life (numbers, days of the week, exit, entrance, push and pull, etc.)
Learn best practices for continuing your kanji self-study after the workshop
Up to 3 days before the workshop
Thursdays 12:00 – 14:00
1. Hiragana – Every 2nd Thursday
2. Katakana – Every 3rd Thursday
3. Introduction to Kanji – Every 4th Thursday
Classes of 2-6 students
Online
Workshop duration: 120 minutes
Price per workshop: ¥7,800
Price for all three workshops: ¥23,000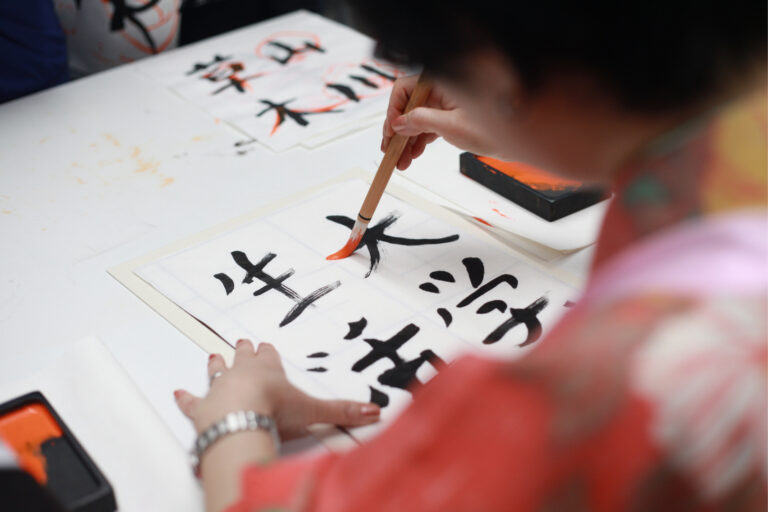 What you will take away from this course:
Quickly gain a wide range of vocabulary, so you'll be able to understand signs and menus while out and about
Learn best practices for self-study and how to continue learning Japanese characters after the workshop
* You can join one or more workshops
Increase your vocabulary for daily life through hiragana reading practice
Never forget hiragana shapes by learning with mnemonics (visualisation)
Increase your vocabulary while learning the structure and uses of katakana
Increase your vocabulary for daily life through katakana reading practice.
Learn the differences between hiragana and katakana, and how to learn both in tandem
3. Introduction to Kanji (2 hours)
Learn why we need kanji
Learn about the origins of kanji
Learn basic kanji (numbers, day of the weeks, etc.), focusing on kanji you might encounter in daily life (exit, entrance, push and pull, etc.)
Learn best practices for continuing your kanji self-study after the workshop
Thursdays 12:00 – 14:00
1. Hiragana – Every 2nd Thursday
2. Katakana – Every 3rd Thursday
3. Introduction to Kanji – Every 4th Thursday
Up to 3 days before the workshop
Price per workshop: ¥5,500
All workshops price: ¥16,500
FIRST STEPS TO FINDING THE RIGHT COURSE FOR YOU