LIKE – MINDED PEOPLE
TAILORED EXPERIENCES
Senior Japanese Curriculum Coordinator
Japanese Curriculum Coordinator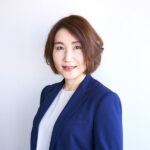 As a returnee who has lived in the U.S. since the age of 11, I know the benefits of education and culture from both of the world. Through 12 years of experience teaching Japanese and English, I discovered a new way to teach language easily and accurately (the Toranomon Method), and Toranomon Language School uses this method to accelerate communication skills and speed up the acquisition of Japanese through cultural understanding.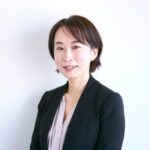 I have been involved in teaching, curriculum planning/blended educational materials inside and ouside Japan. I strive for supporting students and teachers so that Toranomon Language School provides lessons where "you learn and practice Japanese you would want to use immediately after each class" and where "teachers can maximize their values and experiences!"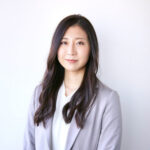 I have always enjoyed learning foreign language ever since childhood but when I went to US to study and met friends learning Japanese so earnestly, I decided that one day I would become a Japanese teacher. After several years of business experience in tourism, I acquired certificate for teaching Japanese. I make my effort in delivering Japanese ICT materials and lessons that are easy to understand and practical for students. I will continue to support students and teachers so they can learn and teach with fun and introduce such motivating programs provided by Toranomon Language School to the world!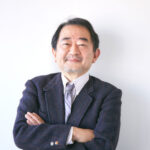 Since 2011, I have been teaching at Japanese language schools, especially business Japanese. In the meantime, I have taught business Japanese for three years at universities and Japanese language schools in Taiwan as well. Classes can be held in any particular format, such as class or private. I have also taught private classes according to the students' job descriptions.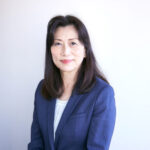 I have been involved in Japanese language education since 1993. I have taught foreign students at Japanese language schools, vocational schools, and universities, business people at foreign-affiliated companies, and individual foreigners, using teaching materials tailored to their needs.
In April 2011, I was appointed as the head of the Business Japanese Course at The Naganuma School – Tokyo School of Japanese Language, a position I held until September 2020. Based on my experience and knowledge through teaching, I have co-authored seven books, including a collection of questions for the Japanese Language Proficiency Test and a textbook on business Japanese.
Although I have retired from active teaching, I would be happy to continue helping the Japanese language education community in any way I can.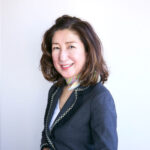 An MBA qualified, senior executive with over 20 years' experience in sales and management in international companies, consistently performing beyond expected standards in business development and exploiting commercial opportunities to secure competitive advantage and achieve business objectives.
Ability to operate and communicate at all levels in Japanese and English in a global, matrix management, multi-cultural environment.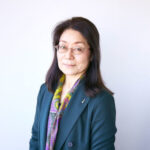 After working as a high school teacher and cram school teacher, I have been involved in Japanese language education for a long time. Recently, I have been teaching advanced speakers, which makes me think again about what kind of language can reach the heart. To learn a language and culture is to rediscover your own culture and find yourself anew. Through encounters with people from various countries and backgrounds, we have been able to improve each other. With this pride, we will work to bring out the hidden power of each individual.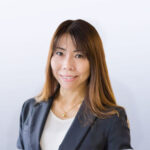 Branch Relations Specialist. Tokyo Toyopet Headquarters, Toyota. Tokyo, Japan. 1994-1997. Interacted with branch managers to resolve questions related to quality control.
Managing Director. Izawa Corporation. Tama, Japan. 1997-2014. Oversaw contracting, accounting, and marketing strategy for a karaoke business generating $800,000 in annual revenue.
Actress and singer and Dancer. Wakakusa Agency. Tokyo, Japan. 1974-1982. Appeared on stage in musicals and in commercials, television specials, and movie voiceovers. 27 years experience in the entertainment industry.
I am married to an American, gave birth in Germany, and experienced parenting in the United States. I have overcome language and cultural barriers and raised my son to be bilingual (JLPT N1) and multicultural. My strength is communication, and I want to help develop a multicultural society.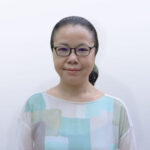 I have 15 years of teaching Japanese experience at various language institutions such as Japanese language schools, universities in Japan and U.S., and U.S. embassy. I worked for a patent attorney office and language schools as an administrative assistant for eight years in total. Also, I studied at university in U.S. So, I always see Japanese society and culture from two perspectives; inside and outside. I would like to share whole my experience and thoughts with Japanese language learners and learn better communicative skills in Japanese language together.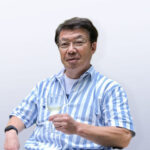 I was a member of the Global Insurance Company over 40 years. From 1985 to 1990 as a representative of this company, I lived in New York. During my assigned period, I worked with more than 100 associates, a lot of American insurance brokers and agents. Through my valuable experience, I leaned and recognized the difference between Japanese and American business customs. It would be very helpful to teach Japanese to foreigners, especially to business.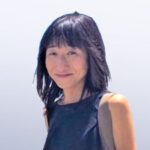 I am a people person, and I work with a lot of people. As a diving instructor, I have dived in the oceans of Japan and other southern countries, and the language, customs, and culture I have encountered there have reminded me of the beauty of Japan and the Japanese language.
When I was working at resorts in Malaysia and the Philippines, I welcomed guests from all over the world. I reconfirmed to myself that even if there is a language barrier, we can understand each other if we put into words what we need to say, what we want to say, our feelings and thoughts without fear.
What I can say from my past work experience is that I can continue because it is fun and enjoyable. The more fun you have learning, the more fun you will continue to have, and the more fun you will have, the more the words will be absorbed into your mind and heart. Smile, Japanese!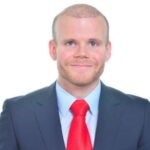 I've been working in the education industry since 2007. That includes developing programs in the United States, Myanmar, and Japan. My focus has always been on what motivates students. Learning becomes a self-sustaining process with the help of good teachers and enjoyable lessons.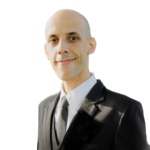 I began working as an English tutor for adults and children in 2001, and added online tutoring to my services in 2008. I have extensive experience living overseas as well, and so I am personally acquainted with language and cultural differences and challenges. I enjoy making a connection with people, and desire to help them obtain more confidence and success in their English skills. I seek to provide educational and fun learning sessions, and I look forward to working with you!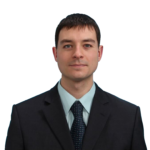 Originally from the UK, and moved to Japan in 2007. I have had the pleasure of  teaching people from all over the world. My students work across many industries in profession roles, including public and private sector. I will be very much looking forward to working with you to get the most out of all your opportunities.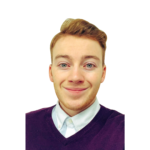 I have over 8 years of experience teaching English in Japan to a large variety of different clients. My goal as an instructor is to give you the tools you need to succeed in any situation that requires English, be it at a customer meeting, an important presentation, or just simply small talk with English-speaking colleagues. I take great pride in watching my students develop their language abilities and utilizing English in their day-to-day lives.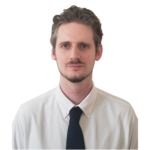 I am CELTA qualified and have been teaching English since 2012. In my teaching, I am very focused on setting and helping you to achieve your personal goals. Let's work towards them through discussion, debate and problem solving activities. I also enjoy sharing our cultural differences and similarities, so let's learn and discover together.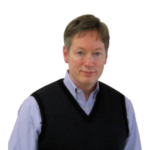 In my 30+ years in Japan, I have taught a wide range of students. Whether it's children all wide eyed and eager to learn from a native speaker or the retired septuagenarian who wants to keep active in their golden years, all the people I have met (and classes I have had) have been rewarding experiences for me. There have been a lot of people between those aforementioned age groups, a lot of places in there too. Interspersed with group and private classes at community centers and cafes are companies such as Dentsu, Mitsui Fudosan Realty, Yasuda Soko, Orix, Disney Japan and JR among others.
As for future business leaders, I've had the opportunity to teach at institutions such as Tokyo University, Showa Women's University Open Campus, and Bunka Gakuin. Yes, I've had and seen a lot over the years, and now looking forward to expand it even more with the opportunity before me to teach you at TLS.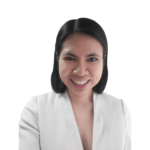 My philosophy as an ESL Trainer is simple: to make learning fun for my students, and to help them incorporate English into their professional and daily lives. Since getting my TESOL certification in 2014, I've had the pleasure of working with people from different countries and across a wide range of industries. I'm looking forward to helping you achieve your language goals. See you in class!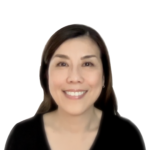 After years of working in multi-national corporations, I started teaching English and Japanese 6 years ago. The students I have taught vary in age, profession, and nationality. I also love to learn new languages. Learning a foreign language takes a lot of time, and it is not easy. But it gives you new perspectives and expands your horizon. I would love to help my students become more confident and achieve their goals. I look forward to working with you.